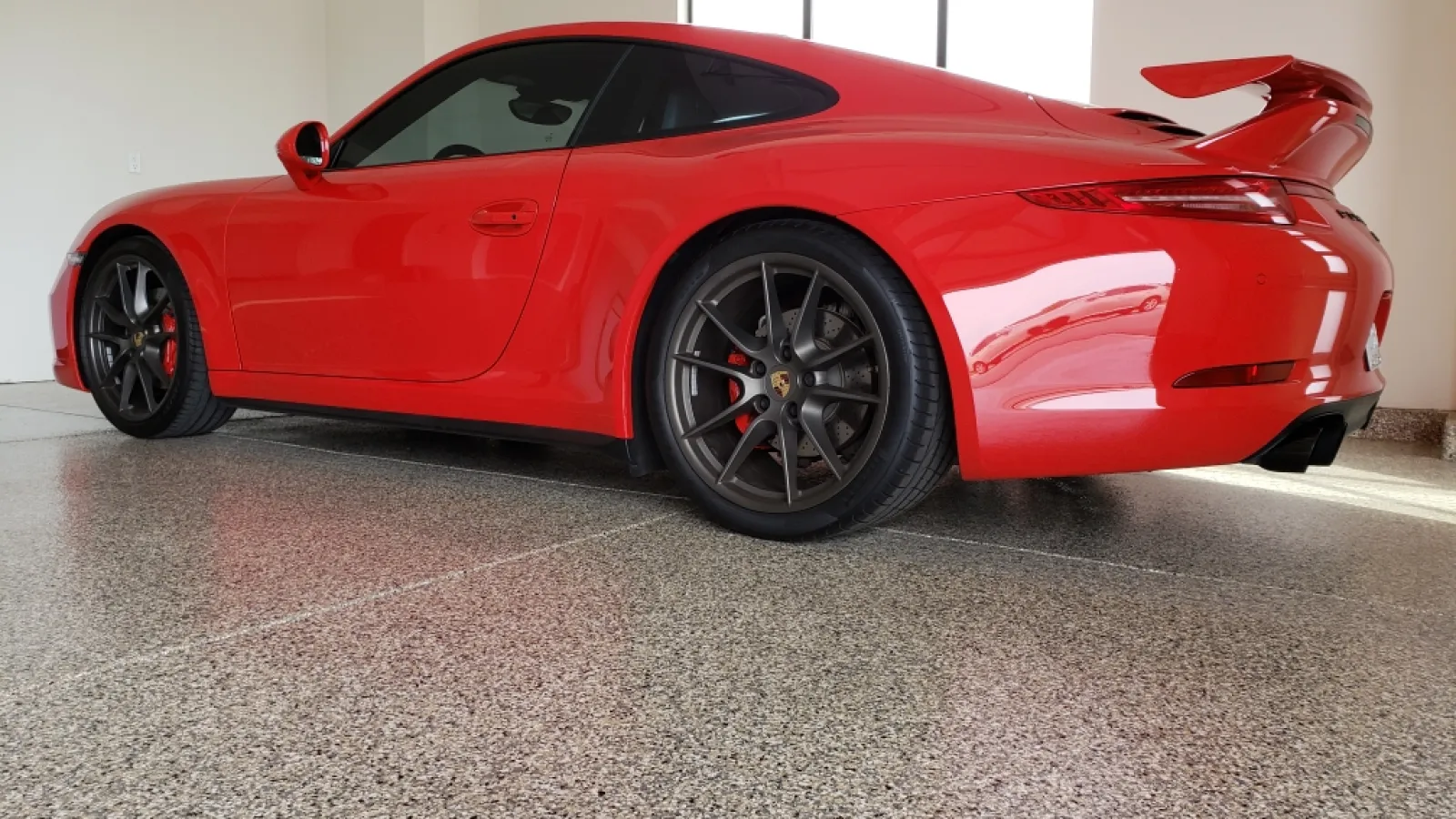 Go Anywhere
from Here
with a Flooring Franchise Opportunity
How Far Will You Go
with Granite Garage Floors?
Granite Garage Floors is your opportunity to break into a booming industry and provide an in-demand service to an underserved market! If you're an interested entrepreneur or independent business owner who wants to go above and beyond to deliver exceptional quality and customer service, we've got a flooring franchise opportunity for you.

Our goal remains the same today as it was in the beginning — to bring white-collar professionalism to a blue-collar industry. Granite Garage Floors created our turnkey franchise opportunity to empower our franchise owners with a single focus on providing high-end garage floor coating systems that "Look and Last Like Granite" and an unheralded commitment to customer service. We've designed our franchise to allow you to quickly become an established leader in the market with sales, marketing, and operational advantages to maximize revenue and profit.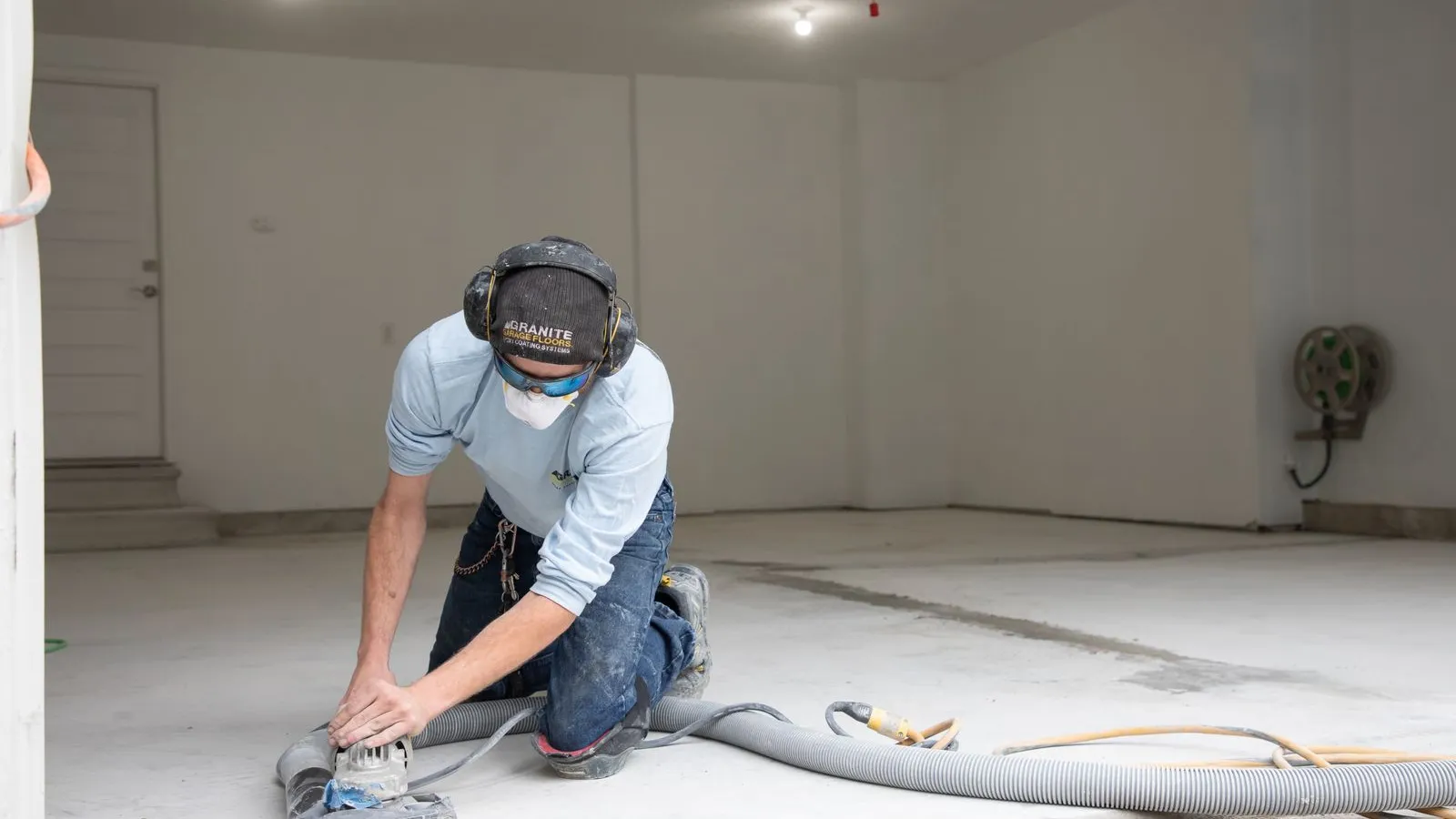 Roll into
a Huge Market
Granite Garage Floors is your opportunity to join the expanding home improvement services industry. The market is huge: the home improvement industry was valued at $538B in 2021, and is expected to reach over $620B by 2025.

Given the volume of opportunity as part of this growing industry, you'll be well-positioned to become a market leader, as few companies are focused exclusively on garage floors. Unlike other crowded industry segments like landscaping or painting, the garage floor category is virtually uncontested.

With an estimated 80M residential garages in the US and less than 1% of owners experiencing the benefits of a garage floor coating upgrade, you'll have the ability to thrive as you provide high-end services for this underserved market.

Consider the
Potential:
$500B
Home Improvement Services Category
$62B
Home Maintenance Segment
$2.2B
Garage Improvement Category
80M
Residential Garages
Why Garage Floors?
One of the greatest benefits of joining the Granite Garage Floors opportunity is that we exist in an underserved, niche category that's not saturated with competition in either the residential or commercial market. The possibilities are endless, with no dominant player in the garage floor coating franchise category and low market penetration for professionally installed industrial-quality garage floors.
Garage floor coatings are a great opportunity for homeowners to improve their existing space without taking on an expensive or extensive renovation. With our simple, straightforward estimating process, upgrading your customer's garage floors is a low-cost project with a high impact - one that becomes the envy of their neighborhood!
The garage is a contractor "Safe Zone" in that no interior entrance is needed: customers don't even need to be home during installation! Most installations are a one- or two-day job, allowing our flooring franchise owners the opportunity to install several throughout the week.
As a home-based investment, franchisees appreciate the reduced overhead. Our initial investment is low, inventory requirements are minimal, and there are no property rental expenses. Granite Garage Floors is invested in our franchisees, and we've designed our opportunity for our franchise partners to achieve professional and personal success.

How Granite Garage Floors Rolls
We started in 2009 in South Florida and have been offering our garage floor coating systems franchise opportunity since 2013. We offer discounts on our initial franchise fee for veterans, first responders, women and members of diverse communities.

The Granite Garage Floors franchise opportunity benefits include:


Turnkey franchise system.
We set our franchisees up for success with our proven and repeatable system, CRM platform, comprehensive marketing strategy, lead generation, exclusive territories, extensive training, negotiated supplier pricing, and more.


Larger geographic territories.
We provide large territories to include targeted strategies for growing your business quickly.


Simplified operations.
Our franchisees enjoy a home-based business without expensive brick-and-mortar showrooms or retail storefronts. Plus, our low operating costs mean light inventory requirements.


Proven financial performance.
Granite Garage Floor franchisees are part of an established brand with marketplace credibility. Between our position as a clear leader in the industry and our backing from Threshold Brands, we provide our franchisees with in-depth industry experience and keep them on the cutting edge.


Control of your destiny.
As a franchisee, you'll enjoy schedule flexibility and be in full control of your destiny. By cementing yourself as a marketplace leader, you'll become integrated into your community and foster long-lasting relationships with local home and business owners.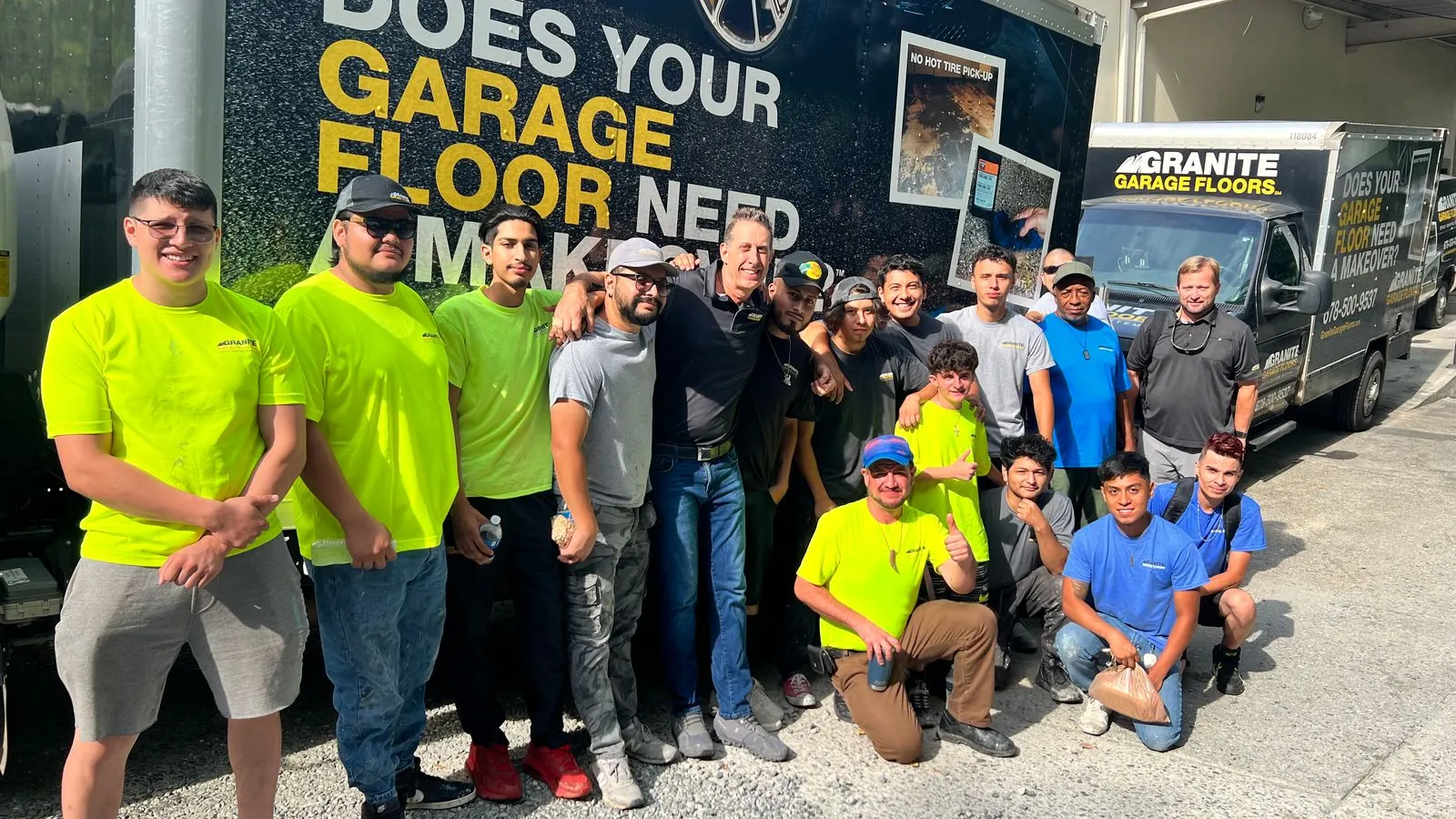 The Ideal Candidate
You could be a good candidate for the Granite Garage Floors franchise opportunity if:
You're ready to become your own boss and willing to roll up your sleeves.
You're community-minded and are a people person.

You have solid managerial skills and aren't afraid to lead.

You're driven to succeed and see the potential in everything.

Financial Requirements
Starting a garage floor coating franchise business with Granite Garage Floors costs less than you might think. Our turnkey investment includes virtually everything you need to start, run, and scale your business.

The total initial investment is between $169,400 and $330,400, and includes a $60K initial franchise fee. Visit our Investment page or review Item 7 in our Franchise Disclosure Document (FDD) for details.

Additionally, we look for potential franchisees to have a minimum of $50K in liquid capital and $150K total net worth. We offer discounts on our initial franchise fee for veterans, first responders, women and members of diverse communities.

Steps to Becoming a GGF Franchisee
Step 1:
Reach out! Simply fill out our form by clicking the Learn More button below to start a conversation with a member of the GGF franchise team.

Step 2:
We'll send you a link to schedule a GGF business model webinar to learn more about how our opportunity works.

Step 3:
Once you've attended the webinar, we'll provide you with our Franchise Disclosure Document (FDD) and territory options for your review.

Step 4:
You'll schedule a Q&A session to discuss the territory and go over any questions you have from the FDD.

Step 5:
We encourage prospective franchisees to continue the discovery process by connecting with existing franchisees to discuss the business model.
Step 6:
Attend a Discovery Day at an operating location. You'll receive a complete overview of the business, visit a job site, and more.

Step 7:
Sign the franchise agreement and schedule onboarding and initial training sessions.

Hear What Our Franchisees Have to Say About Our Garage Flooring Coating Business
Since opening up GGF Nashville, we haven't looked back . . . We were able to take their proven business model and establish a growing business.

Hal and Emilee Bruen, Owners, Granite Garage Floors Nashville
I received excellent training by many people who are very passionate about what we do. The guidance and support that I have received and continue to receive it what truly makes this such a positive experience.

Keith J. Stopko, Owner, Granite Garage Floors Bradenton/Sarasota